September 2017
Financial Risk Management News
Published by Credit Matters Pty Ltd.
Welcome to Credit Matters Newsletter for September 2017. Our monthly newsletter contains information about financial risk management issues, blogs, advice of new business listings and free advice from organisations such as ASIC.
You can always view past copies of our newsletters via our website at www.creditmatters.com.au
What's New At Credit Matters?
First, unfortunately, as we were testing our new back office systems, an incomplete September newsletter was sent out earlier in the month by mistake. We apologise for any inconvenience.
We are now hopeful that our office number of 03 9886 6707 is fully restored.
You will find another new feature, "The Theory Was Well Intentioned" in our Members area.
The intention of governments to protect borrowers from unscrupulous financiers through Legislation, has added layers of costs to genuine creditors and gradually eroded their rights. As a result, we see increasingly, debtors are using Government legislation to avoid their responsibilities. As you can imagine, this erosion of creditor rights has ramifications for all businesses extending B2B credit.
It is not our normal practice to promote old blogs or changes to Legislation once we have highlighted them in a previous newsletter. There have been a spat of data breaches lately and Australia's new mandatory data breach notification laws come in to effect in February 2018. It seems timely therefore to highlight Thomson Geer's recent blog again on this occasion. The link to their blog is below.
Has your organisation been impacted by a data breach? From 2018, new privacy laws require that you notify any affected persons
Advertising via Credit Matters
If you are interested in reaching business prospects who need your services or products, contact Kim to see what he can do for you. There are many different opportunities to advertise your business via Credit Matters and it may not be as expensive as you might imagine.
This month, you will find attached brochures for A.I.C.M., IBAC and GCS. ReConnect Finance would like to advertise they can assist you with more than housing loans. They can also help you with business finance.
Monthly Business Conundrum
Which sales figure is a true measure of success? Is it the sales budget set by management, or the sales that are paid within terms?
The truth is, both sales figures are valid. The business needs a certain amount of sales to be cashflow positive and profitable. However, we also know; a sale is not a sale until the money is in the bank.
The conundrum is, are the sales budget realistic or are the sales paid, cashflow positive and profitable?
The problems start with the sales budget. Is the sales budget calculated correctly and achievable? If not, the sales which were paid, may have been late, or not profitable. In such situations, the business is in trouble.
At the end of the day, unrealistic sales budgets have an influence on what sales are made and whether they are cashflow positive and profitable.
This is an ongoing conundrum for many businesses and needs to be resolved if the business is to survive and then grow.
Monthly Business Observation
In business, we need to have the stamina to keep trying different strategies as we look for what works for our business. Frequently however, business people give up too early or do not keep trying to find a way forward. The best course of action for success is to try and keep going until you succeed.
In line with our quote for this month, an acquaintance once said, "Every NO for him was being one step closer to a YES" He was the ever-optimistic salesperson, and we know the very best salespeople never give up. They are always approaching their customers with a positive attitude trying for a YES.
Fraudsters are another group of business people who never give up. The average person may not like to think of fraudsters as businesspeople. The fact is, whether you like it or not, fraud is their business. The main difference between fraudsters and other businesspeople, is the fraudster's job description includes the possibility of going to jail.
Most businesspeople do not want to do anything illegal that might involve going to jail. Apart from the fact the genuine businessperson would rather not go to jail, there is a lot businesspeople can learn from fraudsters. One of the key aspects of business which we can all learn from fraudsters; is the value of perseverance.
Fraudsters and criminals need very little encouragement when looking for the next customer. Any person or any business that has money and assets is a potential customer. All they need to succeed are consumers which lack discipline when it comes to clicking on emails, or a business with poor operational disciplines and employees who do not care.
Fraudsters also look at other business opportunities such as with crypto-currencies. Have you noticed how many bitcoin specialists there are lately? These specialists are sending endless emails to prospective customers offering to help them make thousands, if not millions, and all from only $250!
Who hasn't got just a few dollars ready to make millions? Therein lies the problem, if it only takes a few dollars to make a million and if it was that easy, why is anybody targeting for prospective customers? The fact is that there are greedy and gullible people who still believe in "fairytales." At the end of the day, the only people likely to make a pot of gold from these scams are the fraudsters.
There are many more examples of how fraudsters persevere until the gullible, the lazy, the greedy or the undisciplined make a mistake.
Business is like that as well. We have all heard the stories about how it took "x" months or even years to get that customer to start buying. The fact is, that not all businesses are the equivalent of an overnight success. If you were study the development of many businesses operating today, you would find their success was built on perseverance.
In business, perseverance in the face of adversity and disappointment, is just one of the key requirements for all businesspeople. Stay strong and there is every likelihood you will be successful at the end of the day.
Word of the Month
Word of the Month - The aim of Word of the Month is to share those many words used in Australian English which cause confusion. The confusion arises because there's often two spelling variations.
---
Fathers Day, Father's Day, or Fathers' Day.
There are three variations that can be used for Father's Day and all to a degree make sense, but only one is correct.
Modern usage of the apostrophe means that when there is a tenuous link between ownership, the apostrophe is no longer used. E.g. visitors book, which has no apostrophe as no particular visitor owns the book. Since Father's Day is not owned by anyone, it could be Fathers Day with no apostrophe. There are many fathers so it makes sense to use the plural version and place the apostrophe after the s, as in Fathers' Day. However, Father's Day is an officially declared day with the apostrophe before the s, which follows the convention used for Mother's Day.
Trying to work out logically where the apostrophe should appear in the case of Father's Day doesn't work. The placement of the apostrophe is a result of how the day was officially declared.
Some of you may have noticed recently shops using the apostrophe incorrectly in their Father's Day promotions, if you didn't, you probably will next year.
---
For more information on the Preferred Australian English spelling visit www.Australian-Dictionary.com.au .
Latest Commercial & Credit News by Thomson Geer
Publications
CONSTRUCTION Alert: Commercial arbitrations: what if a non-party is partially liable?
Aug 22 2017
Commercial arbitrations are held between parties to a contract exclusively, meaning non-parties cannot be joined to arbitration proceedings. This article considers the circumstances that may arise where a contract has an arbitration clause, and a party outside of the contract is partially liable for a claimant's loss. There are a number of questions that arise […]
CONSTRUCTION ALERT: Building Industry Fairness (Security of Payment) Bill 2017: Securing a fairer payment regime for subcontractors in Queensland – but at what cost?
Aug 24 2017
This week the Queensland government introduced the Building Industry Fairness (Security of Payment) Bill 2017 (the Bill). The Bill contains the most controversial, radical and wide-reaching amendments to legislation governing the building and construction industry since the initial introduction of the Building and Construction Industry Payments Act 2004 (BCIPA) in 2004. The maximum penalties facing […]
TAX Alert: Do SMSF deeds need to be amended?
Aug 30 2017
A common question recently is whether trust deeds of self managed superannuation funds (SMSFs) need to be amended following commencement of the new superannuation/tax regime on 1 July 2017. Our answer is below. Necessity to amend deeds Most SMSF deeds do not need to be amended. It is unlikely that failing to amend a deed would […]
LATEST BLOGS
Every year an untold number of organisations are affected by data breaches. These can be accidental or inadvertent (eg leaving an external hard drive of sensitive information on the train), but are more frequently malicious attempts by external parties to obtain sensitive information (eg hacking). From 22 February 2018, organisations affected by an "eligible data […]
Katrina Chambers
Sep 1 2017
A recent case warns of the dangers of filing for a trade mark in the name of the wrong entity, particularly given the defect cannot subsequently be cured by an assignment.
Tony Conaghan and Robynne Kilborne Blake
Sep 7 2017
When is an "image right" not a right? And how has the ATO found a way of dealing with this dilemma? Image rights for sports stars are very big business in Australia, as recent ATO rulings and guidelines have recognised1. Names, images and likenesses are becoming more and more valuable, so likewise managing rights, licensing […]
Paul Ronfeldt and Andrew Cardell-Ree
Sep 7 2017
Employers and franchisors need to be aware of the significant changes they will need to make in the short term after the Fair Work Amendment (Protecting Vulnerable Workers) Bill 2017 passed this week. These amendments are scheduled to commence in the next couple of weeks. What are the changes? Once these changes to the Fair […]
Would you like to know more?
Peter Mills | Special Counsel | +61 7 3338 7921 | pmills@tglaw.com.au
Latest News, Issues By Trace Personnel
What is the importance of team building?
Your team in the workforce is the core of the organisation. Building your team up will not only encourage collaboration, but will ensure you get the best out of your workforce. Through a series of team bonding exercises that are motivational and exciting, it can help build communication skills, problem-solving skills and conflict resolution. Here are some reasons why it is important to build your team up to last.
Networking/ Socialisation
Team building will encourage networking and socialisation skills. This ensures that team members are comfortable with each other and increases productivity and moral. Colleagues will be more inclined to collaborate and support each other to solve workplace issues.
Teamwork and Team Performance
Team building through bonding activities helps improve the quality of workplace projects. Through this, colleagues are able to assess each others strengths and weaknesses which ultimately helps them work more efficiently.
Healthy Competition
Building your team up to encourage healthy competition is also important. It increases morale and production which will improve the quality of workplace tasks.
If you want to build your team, contact Trace Personnel to sign up to Trace Training on 9218 55466 or paul@tracepersonnel.com.au
The Latest Blogs
Credit Matters provides access to blogs written by Kim Radok. Just go to www.creditmatters.com.au to read these and previous blogs.
Since our last newsletter, we presented the following blogs.
Since our last newsletter, the following posts have been added to the Invaluable Reading From Australia and Around The World section.
Read More

About Credit Matters
Credit Matters is a financial risk management resource centre for the Australian business community. If you are in business, Credit Matters is your ideal source of financial risk management solutions.
Read More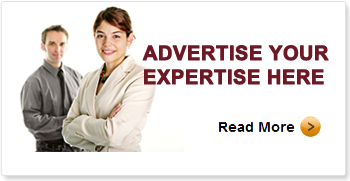 Quote of the Month
"The past is a thief, it steals the present & the future from us"- time to let it go, clearly no way back for me!"The more failures we have, the better we understand the disease."
Bill Ketelbey – Actinogen Medical – talking about Alzheimer's
"The past is a thief, it steals the present & the future from us"- time to let it go, clearly no way back for me!
A Business Inconvenient Business Truth
Our 'Inconvenient Truths' are facts-of-business that too many owners and managers either aren't aware of, have forgotten, or lost sight of. Symptoms of overlooked truths are increasing expenses, depleting cash flow, diminishing profits and/or lack of winning new business opportunities.
Email us at info@creditmatters.com.au to discover the 'Inconvenient Truths' and how they can redirect your business back to success.
---
This Month's Business Inconvenient Truth is:
Risks are a natural part of business, making ignorance of risk bad for business.
Unfortunately, too many people continue to ignore normal business risks. This is despite the almost daily reporting of another business which has lost money, been exposed for not doing the right thing, or going out of business.
If you think it is hard work trying to manage risk, history shows cleaning up the effects of underestimating the effects of risk is even greater. Continuing to ignore or minimise risks, means you should not be surprised if your business suffers negative consequences.
The five key aspects of managing risks are:
(i) identifying those risks specific to your business, and try to fix them;
(ii) maintaining strong business disciplines;
(iii) to have clearly defined operational procedures:
(iv) having well trained and professional employees; and
(v) if you suffer loss, learning from the event and do something about reducing that type of risk occurring again.
It is all very well to have a positive and forward-thinking approach to business. To ignore business risks and prepare for them, learn from them, and adapt accordingly, means you will continue to suffer cash and profit losses today and tomorrow.
---
If you do not understand this Business Inconvenient Truth, contact Kim
To view the full list of Business Inconvenient Truths, become a member at www.creditmatters.com.au. Membership is free.
Media Updates
Hot Topics
Caryard add-on insurance - consultation
News From ASIC - Help with ASIC online services

Are you registering, renewing or cancelling a business name? Check out ASIC's new series of YouTube videos to help you use its business names register and other online services.
AUSTRAC Media Releases
Media Updates
28 August 2017
Minister for Justice joint media release: AUSTRAC and ACNC Risk Assessment shows criminals are targeting charities and non-profit sector
Australia's first risk assessment of charities and non-profit organisations has revealed that the sector that is built around helping the most vulnerable is being targeted by shameless criminals.
28 August 2017
ACNC and AUSTRAC: Strengthening NPOs against money laundering and terrorism financing
A new report released today by Australia's financial intelligence agency, AUSTRAC, and the ACNC, identifies significant risks for non-profit organisations in relation to money laundering and terrorism financing.
13 September 2017
Joint media release: Calls for international travellers to declare excess cash
Joint media release from the Australian Federal Police, Australian Border Force and AUSTRAC
14 September 2017
Minister for Justice media release: Multi-million dollar plan to block terror funding in South-East Asia
$4.6 million will be invested to block funding to Islamic State-aligned terrorist groups in South-East Asia
19 September 2017
Register now for the first international financial intelligence codeathon
The first international codeathon for financial intelligence units is being co-hosted by AUSTRAC and Bank Negara Malaysia from 18-19 November 2017 in KL, Malaysia.
A draft restructure of the AML/CTF Rules compilation is now available for public consultation.
Submissions to the AUSTRAC industry contribution 2017–18: Stakeholder consultation paper published.
IBAC Updates
Events
Register now – Victoria's Corruption Prevention and Integrity Conference
Register Now IBAC is partnering with the Victorian Ombudsman (VO), Victorian Auditor-General's Office (VAGO) and IPAA (Institute of Public Administration Victoria) to convene an engaging and highly relevant conference to help prevent public sector corruption and strengthen integrity. The conference will also include a special focus on police oversight and integrity issues. The Victoria's Corruption Prevention and Integrity Conference will be held at the Melbourne Convention and Exhibition Centre, over two days, on 3 – 4 October 2017. - See more at: http://www.ibac.vic.gov.au/Events/event/corruption-prevention-and-integrity-conference#sthash.Mmxgl9x5.dpuf
Publications and Resources
This report concerns an investigation into allegations that Ambulance Victoria (AV) paramedics engaged in serious corrupt conduct, namely the theft, trafficking and use of drugs of dependence, and misappropriation of AV equipment.
IBAC's annual report 2016/17 provides information on our progress to achieving our vision of a corruption resistant Victoria. It reports on our operational and financial performance, highlights key challenges and achievements, and looks at how we will continue to expose and prevent corruption and misconduct in the year ahead.
Media Releases
7th September 2017
Relative of former senior education official convicted today following IBAC's 'banker school' investigation
The relative of a former senior education department official has been convicted in the Melbourne Magistrates' Court and placed on a community correction order following a major investigation by Victoria's independent anti-corruption commission, IBAC.
12th September 2017
Drug and alcohol counsellor charged following IBAC investigation
Victoria's independent anti-corruption commission, IBAC, this morning charged a 69 year old Keilor Lodge man as part of an IBAC investigation into allegations of serious corruption.
18th September 2017
IBAC uncovers drug misuse and corrupt conduct by Ambulance Victoria paramedics
An investigation by Victoria's independent anti-corruption commission, IBAC, has exposed drug misuse and associated corrupt conduct by Ambulance Victoria paramedics.
21st of September 2017
Exposing and preventing corruption and police misconduct - IBAC annual report
The achievements of Victoria's independent anti-corruption commission are provided in the 2016/17 IBAC annual report, tabled before Parliament today.
ACCC Updates
Publications and Resources
30 Aug 2017
The ACCC's corporate plan sets out the commission's purpose, objectives and the key areas of focus each year.
31 Aug 2017
Quarterly reports on the Australian petroleum industry
Reports of the ACCC into the prices, costs and profits of unleaded petrol in Australia.
From 2015 reports have been prepared quarterly under a direction from the Minister.
Prior reports were prepared annually under a direction from the Minister.
Media Releases
28 Aug 2017
ACCC takes ticket reseller Viagogo to court
30 Aug 2017
Get Qualified Australia ordered to pay $8 million penalty
31 Aug 2017
Excessive payment surcharge ban
15 Sep 2017
ACCC takes action against Servcorp for alleged Unfair Contract Terms
19 Sep 2017
Dealers squeezed by car manufacturers at consumers' expense
DO YOU KNOW WHO YOU'RE DEALING WITH?
A free smartphone app developed by the Australian Securities and Investments Commission (ASIC) will help business owners undertake important checks before they enter into business transactions with other organisations.
For more information ASIC APP INFORMATION