November 2017
Financial Risk Management News
Published by Credit Matters Pty Ltd.
Welcome to Credit Matters Newsletter for November 2017. Our monthly newsletter contains information about financial risk management issues, blogs, advice of new business listings and free advice from organisations such as ASIC.
What's New At Credit Matters?
This month, we have a new listing for Jan Reeves in our Accounts Receivable category of the Better Business Club. In addition, the Australian Business and Family Enterprise Ombudsman have listed in the Government Agencies area of our website. You will also soon be able to click through to their website for Kate Carnell's latest presentation on YouTube
Credit Matters is pleased to offer the attached article titled The Sam Hawk supply chain creditors, stakeholders and the PPSA. This article appears courtesy of the Queensland Law Society Banking and Financial Services Law Committee. The author, Peter Mills is a special counsel at Thomson Geer and a member of the committee.
Advertising via Credit Matters
If you are interested in reaching business prospects who need your services or products, contact Kim to see what he can do for you. There are many different opportunities to advertise your business via Credit Matters and it may not be as expensive as you might imagine.
In this newsletter, you will find the following brochures; an introduction to Jan Reeves an Accounts Receivable specialist, Stopline's whistleblowing and fraud investigative services, Credit Matter's "What's A Criminal Looks Like" flyer and the joint produced flyer by Credit Matters and Sales and Telesales Solutions on today's most underrated business tool, the telephone.
Monthly Business Conundrum
Almost everyone seems to be rushing forward with irrational exuberance when it comes to use of technology these days. So fast is everybody supposed to adapt or use new technology, many often forget the rules of risk, marketing, customer service and human behaviour.
Let us stop for a minute and think of just one aspect when rushing forward to use technology and into the digital world without due care. That aspect is TRUST.
What we do know about technology are the potential benefits, but not all the risks. We also know that fraudsters are (i) better adaptors of technology than the average business person and individual using the technology, (ii) have better quality technology and (iii) greater operating disciplines.
With increasingly use of technology therefore, the issues for all business owners and managers include:
(i) how are they going to trust the tools they use to do the work they need, will be beneficial;
(i) can they trust their employees and other people who interact with their business, and equally and more importantly
(iii) how will they identify the authenticity of the emails and other documentation they receive via technology products?
The conundrum for all of us is that technology is an essential factor in growing our business. Meanwhile, technology in the wrong hands, can equally destroy our business.
Monthly Business Observation
What do you see when your customer does not respond to your telephone calls, emails and letters about the unpaid invoice or with other problems?
Perhaps you may be understanding and accept your contact's lack of cooperation is an anomaly because it is a one off situation or a first-time contact. After all, none of us are perfect.
The experienced credit or accounts receivable professional recognises apart from aforementioned circumstances, that a lack of contact and cooperation by the customer is far more profound. Over time, credit and accounts receivable professionals learn to understand what they see when customers fail to respond to their contact attempts.
There are several possibilities which we can read into a lack of contact from your customer when they fail regularly to respond to your contact attempts. These possibilities include:
(i) the customer is a fraudster;
(ii) the customer's business is operated by incompetent management which fails to understand their business's creditability or payment reputation is affected by an uncooperative attitude and slow payments;
(iii) the customer employs accounts payable employees who are not supported with adequate operating resources or respected in their role;
(iv) if the customer also sells on credit, the business does not employ professional credit or accounts receivable employees and lacks adequate operational systems and disciplines to collect what is owed to them in a timely fashion;
(v) the customer arrogantly assumes they can dictate the payment terms to suppliers without any negative consequences.
(vi) the customer's management team proudly proclaims they are a sales and marketing oriented business;
(vii) there is a cashflow problem.
The experienced credit or accounts receivable manager will soon identify that a lack of contact means each of the above issues may be applicable within their customer's business. As such, the customer is going to cause unnecessary problems and costs for their own business.
Word of the Month
Word of the Month - The aim of Word of the Month is to share those many words used in Australian English which cause confusion. The confusion arises because there's often two spelling variations.
---
Aging or Ageing
Whether it's debtors ageing/aging or ageism/agism in business, a search of the internet reveals around a third of articles on Australian sites use the secondary spelling aging. The American spelling is aging without the 'e', but in Australia there are two spelling variations.
According to both the Macquarie and Oxford dictionaries, the preferred Australian English spelling is ageing with an 'e'. Aging without the 'e' is listed as a secondary spelling.
---
For more information on the Preferred Australian English spelling visit www.Australian-Dictionary.com.au .
Latest Commercial & Credit News by Thomson Geer
Publications
INSOLVENCY ALERT: Potential bankruptcy period reduction
23 October 2017
Last week the Commonwealth Government introduced a Bill to reduce the period of bankruptcy from 3 years to 1 year. On 19 October 2017, the Bankruptcy Amendment (Enterprise Incentives) Bill 2017 (Bill) was introduced into the Senate. The Bill is for the Bankruptcy Amendment (Enterprise Incentives) Act 2017 (Amending Act) which, if enacted, will amend the Bankruptcy Act 1966 (Act). […]
Latest Blogs
Would you like to know more?
Peter Mills | Special Counsel | +61 7 3338 7921 | pmills@tglaw.com.au
Latest News, Issues By Trace Personnel
Work Experience vs Skills: which is better?
How am I supposed to get experience if everyone is looking for experienced people? It's the age-old question but when it comes to work, which is more valuable – experience or skills? Here are some examples of when skills override experience.
Experience = Quality?
Sometimes, experience does not necessarily translate to quality. Both those who have been in an industry for many years or those who have worked for only a small number of years can bring different abilities to the workplace, in their own right. Ultimately, experience can be an unreliable indictor of a skill set and fit for a particular role.
Skills can be learnt
Skills are transferrable. Core skills such as communication or attention to detail are all characteristics which can be learnt and picked up by employees through training practices and from hands on practice of the job.
Decreases your talent pool
Searching for people who possess 15 years of experience can be like finding a needle in a hay stack. Strictly seeing candidates who have a certain amount of experience over those who have the necessary skills can disadvantage you as you screen out a number of potential candidates who could become star performers.
It is better to seek those who fit the company profile. Assess their general knowledge of the company, personality and relevant skills instead. After all, a person who has 7 years' experience who you may be looking for, may also be a recent graduate who possess the same skills!
We're here to help! Contact Trace Personnel on 9218 5466 for all your recruiting needs!
The Latest Blogs
Credit Matters provides access to blogs written by Kim Radok. Just go to www.creditmatters.com.au to read these and previous blogs.
Since our last newsletter, we presented the following blogs.
Since our last newsletter, the following posts have been added to the Invaluable Reading From Australia and Around The World section.
Read More

About Credit Matters
Credit Matters is a financial risk management resource centre for the Australian business community. If you are in business, Credit Matters is your ideal source of financial risk management solutions.
Read More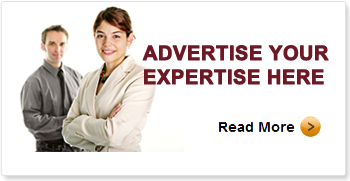 Quote of the Month
"The past is a thief, it steals the present & the future from us"- time to let it go, clearly no way back for me!
It's not what you look at that matters, it's what you see. Henry David Thoreau

"The past is a thief, it steals the present & the future from us"- time to let it go, clearly no way back for me!
A Business Inconvenient Business Truth
Our 'Inconvenient Truths' are facts-of-business that too many owners and managers either aren't aware of, have forgotten, or lost sight of. Symptoms of overlooked truths are increasing expenses, depleting cash flow, diminishing profits and/or lack of winning new business opportunities.
Email us at info@creditmatters.com.au to discover the 'Inconvenient Truths' and how they can redirect your business back to success.
---
This Month's Business Inconvenient Truth is:
An outstanding complaint often costs more money than the remedy.
The problem with every outstanding complaint, is that until it is resolved, it is an operational liability and another cost to the business. Consequently, incoming complaints need to be more than just managed in a sequential order, they need to be resolved as quickly as possible.
Too many business people consider complaints in a negative manner, rather than an important matter to be identified, dealt with and turned into a positive benefit for their business.
It does not take long for a relatively small dollar complaint to end up as a loss. For example, if expected net profit per sale is 10%, and a complaint against a sale of $100 takes more than 15 minutes to resolve, you have probably made a loss on that sale.
As most businesses rarely build an error cost margin in to their sale price, you can imagine it doesn't take long for your net profit of $10.00 to be used up. Resolving all complaints as quickly as possible, should therefore be an organisational wide priority.
---
If you do not understand this Business Inconvenient Truth, contact Kim
To view the full list of Business Inconvenient Truths, become a member at www.creditmatters.com.au. Membership is free.
AUSTRAC Media Releases
Media Updates
3 November 2017
Minister for Justice media release: New leaders announced for key law enforcement agencies
Today, I have announced the appointment of new CEOs for two of Australia's most important law enforcement agencies, AUSTRAC and the ACIC.
13 November 2017
AUSTRAC response to Federal Court reasons on Tabcorp judgment
AUSTRAC has welcomed the Federal Court of Australia providing its judgment in the AUSTRAC and Tabcorp matter
News Updates
16 Oct 2017 Blog
AUSTRAC hosted a study visit from the Casino Regulatory Authority of Singapore in September
IBAC Updates
Events
As part of our work building a corruption-resistant public sector in Victoria, IBAC is hosting our popular regional Integrity Insights forum in Warrnambool for public sector leaders, local government CEOs, senior leaders and employees.
Publications and Resources
Perceptions of corruption - Survey of Victorian local government employees
This report outlines the responses of local government employees following research into their understanding of corruption, their perceptions of corruption and misconduct, attitudes to reporting corruption and misconduct, and attitudes towards preventing corruption.
Perceptions of corruption - Survey of Victorian state government employees
This report outlines the responses of state government employees following research into their understanding of corruption, their perceptions of corruption and misconduct, attitudes to reporting corruption and misconduct, and attitudes towards preventing corruption.
Media Releases
16 October 2017
Preventing corruption in Victoria: responses to IBAC investigations
Victoria's independent anti-corruption agency, IBAC, has published responses from a range of public sector agencies following several IBAC investigations into serious corruption and police misconduct.
25 October 2017
IBAC identifies corruption risks in Victoria's public health sector
The Independent Broad-based Anti-Corruption Commission, IBAC, has identified significant risks of serious corruption in Victoria's public health sector in a public report released today.
ACCC Updates
Publications and Resources
23 October 2017
Country of origin labelling and the dairy industry
This factsheet has been developed to assist the dairy industry to comply with the Country of Origin Food Labelling Information Standard 2016.
Media Releases
25 October 2017
MSY Technology ordered to pay penalties of $750,000 for consumer guarantee misrepresentations
10 November 2017
Pastacup to pay $100,000 for breaches of new Franchising Code
13 November 2017
DO YOU KNOW WHO YOU'RE DEALING WITH?
A free smartphone app developed by the Australian Securities and Investments Commission (ASIC) will help business owners undertake important checks before they enter into business transactions with other organisations.
For more information ASIC APP INFORMATION