March 2017
Financial Risk Management News
Published by Credit Matters Pty Ltd.
Welcome to Credit Matters Newsletter for March 2017. Our monthly newsletter contains information about financial risk management issues, blogs, advice of new business listings and free advice from organisations such as ASIC.
You can always view past copies of our newsletters via our website at www.creditmatters.com.au
What's New At Credit Matters?
The deadline for submission of your entry on the 31st of March to our first Professional Development Award is fast approaching. I am looking forward with interest to your submissions. Don't forget, you need to be a Credit Matter's Member. It is not too late to become a Member and Membership is free.
Credit Matters is also pleased to offer two new features in our monthly newsletters. There will now be relevant and selected updates from IBAC and the ACCC.
Advertising via Credit Matters
If you are interested in reaching business prospects who need your services or products, contact Kim to see what he can do for you. There are many different opportunities to advertise your business via Credit Matters and it may not be as expensive as you might imagine.
This month, flyers from the Bank Doctor, Stopline Pty Ltd, CMARS, Peter Nash and Credit Matters with details of our Professional Development Award.
Monthly Business Observation
In the modern business world, one of the changes we are starting to see all too often, is a lack of comprehension by management on the costs of organisational incompetence. It almost seems that management doesn't care or think that there are negative reputational and financial consequences for their business because of this incompetence.
Unfortunately, such thinking is misplaced on several levels. Business incompetence causes unnecessary costs and stress to your business as explained in the following examples.
1 The negative affect on the profit potential to repair the mistakes on work which needs to be reworked or corrected, is always larger than anticipated.
2 Cash has to be diverted from income earning objectives to repairing mistakes and to try and minimise the costs of other negative consequences.
3 Mistakes with invoicing, delivery of goods and services, provides your customers with an excuse to delay payments, which in turn, negatively impacts your cashflow.
4 Poor selection of suppliers affects the ability of the business to have regular supply of product that is of a merchandisable quality and of reliable services.
5 Incompetence provides an environment which offers opportunities for fraudulent behaviour by all business stakeholders.
6 Disenfranchised, over-worked and inexperience employees make more mistakes than qualified professionals.
7 It is extremely difficult to sell your product and services to quality customers when your business gains a bad reputation for customer service, sales, delivery of product and/or services.
It is these factors which will destroy the strongest or biggest business enterprises over time if the negative consequences of organisation incompetence are minimised.
Organisational incompetence is soon noticed by frontline employees and other business stakeholders. Today there are no secrets. If the word gets out of your organisational incompetence, your reputation is inevitably trashed. Furthermore, your business is now exposed to fraudsters, competitors, suppliers and customers who seek to take advantage of your business's incompetence and poor reputation.
it would seem therefore, eliminating all forms of organisational incompetence must add value to your business in every measure of business success.
Word of the Month
Word of the Month - The aim of Word of the Month is to share those many words used in Australian English which cause confusion. The confusion arises because there's often two spelling variations.
---
Is it licence plate or license plate?

A recent trip to the Queen Victoria Market showed us even government organisations get spelling wrong. As you approach the car park you see a sign displaying the parking rates. The bottom of the sign read: "LPR LICENSE PLATE RECOGNITION. LICENSE PLATE RECOGNITION TECHNOLOGY IS USED IN THIS CAR PARK".

Signs like this are read by hundreds, if not thousands of people per day. Viewers of the sign may consider the Melbourne City Council to lack care in their signs, or perhaps give an insight the supplier may be an American based company. Neither of these messages would be intended.

Interestingly, in Australia, according to a Google search of Australian sites ending in .au, the term number plate is used four times as often as licence plate. Using the phrase number plate recognition could have avoided the incorrect spelling license plate.

In Australia, it is good to remember licence with a 'c' is the noun and license with an 's' is the verb. The American spelling uses license with an 's', for both the noun and verb.
---
For more information on the Preferred Australian English spelling visit www.Australian-Dictionary.com.au .
Latest Commercial & Credit News by Thomson Geer
Publications
Construction Alert: No relief for insolvent contractors: Court grants permanent stay on judgment obtained by contractor under the security of payment regime
Mar 6 2017
Publications
Thomson Geer have successfully acted for developer FAL Management Group (FAL) in securing a permanent stay on a judgment obtained by a (subsequently insolvent) contractor (Denham) under the security of payment regime. In its decision handed down last Friday in FAL Management Group Pty Limited as Trustee for TF Investment Trust v Denham Constructions Pty […]
Read More
GAMING & LEISURE Alert: Retail Lease Reforms – changes for club catering and other agreements
Mar 7 2017
Publications
The NSW Parliament recently passed the Retail Leases Amendment (Review) Bill 2016 (Bill) which was assented to on 1 March 2017, which aims to improve transparency, and simplify legal procedures, and better balance the position of landlords and tenants under the Retail Leases Act 1994 (Act). It is likely to take effect soon, and will […]
Read More
TAX Alert: Changes to superannuation and estate planning strategies
Mar 20 2017
Publications
Superannuation is a major asset for most Australians and so should be considered when developing their estate planning strategy. The introduction of the 'transfer balance cap' as of 1 July 2017 will often mean adjustments to existing strategies, particularly if the desired outcome is for an income stream to be payable from a superannuation fund […]
Read More
LATEST NEWS & UPDATES
Kim Leontiev
Feb 8 2017
Trade marks
A recent Federal Court judgment1 in respect of an interlocutory dispute over access to documents produced under subpoena has cast the first rays of judicial light on a relatively recent statutory provision protecting client-trade marks attorney privilege. The judgment in Titan Enterprises (Qld) Pty Ltd v Cross [2016] FCA 1241 (Titan v Cross) indicates that, although client-trade […]
Read More
Ben Coogan
Mar 16 2017
Trade marks
We first wrote about trade mark attorney privilege and the changes to the Trade Marks Act 1995 (Cth) as a result of the Raising the Bar legislation here and, more recently in relation to Titan Enterprises (Qld) Pty Ltd v Cross [2016] FCA 1241 (Titan Garages case), here. Since our most recent blog on the […]
Read More
Freyja McCarthy and Lauren Coloretti
Mar 20 2017
Competition and Consumer Law
Drip Pricing Drip pricing conduct is a common issue with online transactions, particularly ticket purchases and travel bookings. "Drip pricing" refers to the incremental disclosure of fees and charges that make up the ultimate price payable by the consumer. The Liability Judgment[i] On 17 November 2015 Justice Foster of the Federal Court found that two […]
Read More
Would you like to know more?
Peter Mills | Special Counsel | +61 7 3338 7921 | pmills@tglaw.com.au
Latest News, Issues By Trace Personnel
Conducting Reference Checks
Carefully checking an applicant's references may be time-consuming, but it is a very important risk-management tool. Reference checks are an important step in the "Hire slow, Fire fast" methodology - the more thorough the hiring process, the better the chances that you hire the right person for the job – saving you precious time and money trying to "fix" a bad hiring decision later.
How do you conduct a good reference check? The most effective way to ensure an authentic reference is by speaking to the candidates references personally. Telephoning the applicants references gives an opportunity to interpret the vocal inflections of the person providing the reference, revealing much more than a written reference.
Need further assistance with reference checking? Please let us know, we're here to help!
The Latest Blogs
Credit Matters provides access to blogs written by Kim Radok. Just go to www.creditmatters.com.au to read these and previous blogs.
Since our last newsletter, we presented the following blogs.
Since our last newsletter, the following posts have been added to the Invaluable Reading From Australia and Around The World section.
Read More

About Credit Matters
Credit Matters is a financial risk management resource centre for the Australian business community. If you are in business, Credit Matters is your ideal source of financial risk management solutions.
Read More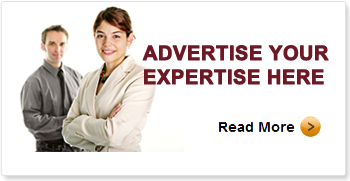 Quote of the Month
Management thinker Peter Drucker is often quoted as saying that "you can't manage what you can't measure."
A Business Inconvenient Business Truth
Our 'Inconvenient Truths' are facts-of-business that too many owners and managers either aren't aware of, have forgotten, or lost sight of. Symptoms of overlooked truths are increasing expenses, depleting cash flow, diminishing profits and/or lack of winning new business opportunities.
Email us at info@creditmatters.com.au to discover the 'Inconvenient Truths' and how they can redirect your business back to success.
---
This Month's Business Inconvenient Truth is:
Every business mistake costs money, although every exposed and corrected mistake will save you money.
One aspect of management we see all too often, is where over-worked, disenfranchised or inexperienced employees are employed because of a focus on cheaper employee costs. As a result, there are fewer qualified people available to do the work.
As a consequence, unintentional mistakes occur and additional work is required. This additional work adds unnecessary costs to the business. On another level, the problems which caused the mistakes in the first place, are rarely investigated and the same type of problems continue in to the future.
It would seem sensible therefore to have an ongoing focus on the elimination of mistakes. The cost upfront of this focus, will soon be repaid with a saving on the costs of repairing avoidable mistakes.
---
If you do not understand this Business Inconvenient Truth, contact Kim
To view the full list of Business Inconvenient Truths, become a member at www.creditmatters.com.au. Membership is free.
Media Updates
Hot Topics
Be wary of scam emails pretending to be from ASIC
News From ASIC - Help with ASIC online services

Are you registering, renewing or cancelling a business name? Check out ASIC's new series of YouTube videos to help you use its business names register and other online services.
AUSTRAC Media Releases
Media Updates
Minister for Justice media release: World-first training to create a new breed of serious financial crime fighters
3 March 2017
A ground-breaking specialist training course that will produce world-leading financial intelligence analysts to hunt down financial criminals will be offered in Australia.
Read more
Minister for Justice media release: AUSTRAC launches world-first alliance to combat serious financial crime
3 March 2017
Australia is leading the world in the fight against terrorism financing and money laundering with the unveiling today of a powerful new public and private sector initiative, the Fintel Alliance.
Read more
AUSTRAC shares insights from compliance assessments
8 March 2017
Australia's financial intelligence agency, AUSTRAC, shares for the first time the lessons learnt from 2016 compliance assessments of reporting entities.
Read more
News Updates
Draft AML/CTF Rules exempting small on-course bookmakers
3 March 2017
The development of the previously published draft AML/CTF Rules has been discontinued.
Read more
Watch the Fintel Alliance launch
8 March 2017
Video of the Fintel Alliance launch is now available
Read more
IBAC Updates
Publications and Resources
Operation Liverpool special report March 2017
This report concerns an investigation by the Independent Broad-based Anti-corruption Commission (IBAC) into the conduct of two officers of Bendigo Health: Mr Adam Hardinge, former construction manager and Mr John Mulder, Chief Executive Officer (CEO).
Category: Special report
Tags: Public sector corruption | Public sector misconduct | Special report
Media Releases
IBAC investigation exposes corruption at Bendigo Health
An IBAC special report tabled to Parliament details corruption uncovered in relation to Bendigo Health's construction of the new regional hospital.
9 March 2017
Tags: Public sector corruption | Special report
ACCC Updates
Publications and Resources
Cattle and beef market study - Final report
Final report of the of the ACCC's cattle and beef market study.
7 Mar 2017
ACCC telecommunications report
The ACCC is required to provide a report on telecommunications to the minister annually. The report produced is made up of two reports Telecommunications competitive safeguards and Changes in the prices paid for telecommunications services in Australia.
8 Mar 2017
Media Releases
DO YOU KNOW WHO YOU'RE DEALING WITH?
A free smartphone app developed by the Australian Securities and Investments Commission (ASIC) will help business owners undertake important checks before they enter into business transactions with other organisations.
For more information ASIC APP INFORMATION