January 2018
Financial Risk Management News
Published by Credit Matters Pty Ltd.
Welcome to Credit Matters Newsletter for January 2018. Our monthly newsletter contains information about financial risk management issues, blogs, advice of new business listings and free advice from organisations such as ASIC.
What's New At Credit Matters?
Welcome to 2018 and our first newsletter for the year. May it be a good year for you.
It was hoped to have our new newsletter format ready, but alas, we just ran out of time. All things being equal, we should have the new format ready for our February newsletter.
Advertising via Credit Matters
If you are interested in reaching business prospects who need your services or products, contact Kim to see what he can do for you. There are many different opportunities to advertise your business via Credit Matters and it may not be as expensive as you might imagine.
In this newsletter, you will find the following offerings: the AICM training courses for Feb-March, details from ASBFEC regarding developments relating to fintechs, The Cashflow Train brochure from CreditorWatch, What Is Bugging You? from Absolute Facts and Investigator Upgrade.
Monthly Business Conundrum
What of yesterday's business practices are valid for today and tomorrow?
As we rush forward into tomorrow's technological world, it is tempting to think that all of our business practices of yesterday, are now out of date and invalid. Unfortunately, with such thinking, businesses often change their business practices which have served them well over the years. Those practices and norms which never lose their value can then be discarded. In other words, as the old adage goes, "... they throw the baby out with the bathwater"
Technology does without doubt, offer many benefits. There are many also many potential problems with technology which are often overlooked in the rush to adapt to the new world.
The conundrum for all business people is to understand what are the good business practices and norms of yesterday, which are still valuable today and will continue to be of value in the future.
Monthly Business Observation
In December I wrote a blog The 10 Principles of Sound Credit Management of which the 10th principle was A Social Media Policy.
It would appear to have been a timely written blog as this month's quote reminds us.
Social media is already used by many due diligence professionals as a source of information about suppliers, customers, employees and other potential stakeholders. Debt collectors, skip tracers and fraud investigators also use social media as a research facility. These users are looking to obtain information which may not be readily available from other sources, or to verify existing information.
On the other side of the creditor-debtor relationship, we have seen many negative debt collection stories over the years from the consumer finance environment.
When we review the use of social media over the years, we see how people do not seem to care what they post on social media. Legal rights, personal data and behaviour all seem to be fair game and common sense is often missing from those posting stories.
History also reveals that what goes on in the social environment, soon transcends in to the business environment. For example, we see how people seem to believe they are entitled to all sorts of rights, irrespective of their responsibilities.
Nowhere do we see this state of affairs more pronounced than in the consumer finance world. Many debtors now try to avoid their consumer finance contracts based on an entitlement belief that they do not need to honour their consumer finance contracts.
This entitlement behaviour is starting to appear in B2B finance where business people seem to believe the trading terms they agree to in writing, do not have to be honoured.
I suggest therefore, it is only a matter of time before B2B creditors start recording their anger and frustration on a lack of payment from their customers via social media. It would also not surprise me if we started to see stories about creditors which do or do not follow up on their unpaid invoices, or promptly answer customer enquiries on any unpaid invoices.
What are the ramifications for business creditors and debtors if these scenarios start to appear on social media?
We have all seen how quickly bushfires burn and the damage they cause. Well that is almost at snail's pace compared to a bad news report on social media. Bad news on social media seems to move forward in almost nanoseconds once let out of the bag
Perhaps with all the changes in social and business norms these days, it may be sensible to create a social media policy and training for your accounts receivable and payable employees.
As we see in many of the matters reported via social media, it doesn't take much to encourage people to reach for their phone and post something these days. The behaviour of your accounts receivable and accounts payable employees will be no exception.
Word of the Month
Word of the Month - The aim of Word of the Month is to share those many words used in Australian English which cause confusion. The confusion arises because there's often two spelling variations.
---
Is the spelling grey or gray?
In Australia, The Fifty Shades of Grey novel could easily be mistaken for a book about an achromatic colour as opposed to the person, Christian Grey. In Australia we use the word grey to refer to an achromatic colour and gray, is the SI derived unit of measurement of absorbed dose of ionising radiation. There's no such confusion in America, as gray is both the spelling of the achromatic colour and the SI derived unit of measurement.
If you perform a search for the terms "grey colour" and "gray colour", using Google for sites in Australia (sites ending in .au), what you'll find is more pages contain the incorrect spelling gray at a ratio of 4:3. The word grey is an unusual word as it appears more people spell the word incorrectly than correctly.
---
For more information on the Preferred Australian English spelling visit www.Australian-Dictionary.com.au .
Latest Commercial & Credit News by Thomson Geer
Publications
Latest Blogs
18 December 2017
Many businesses today rely on social media and positive reviews to attract business. Consumers like to read reviews before staying at a hotel or holiday destination or trying a new product or service. Certain websites such as TripAdvisor, facilitate this process by ranking businesses that have received more positive ratings and reviews more highly than […]
Has your organisation been impacted by a data breach? From 2018, new privacy laws require that you notify any affected persons
26 July 2017
Every year an untold number of organisations are affected by data breaches. These can be accidental or inadvertent (eg leaving an external hard drive of sensitive information on the train), but are more frequently malicious attempts by external parties to obtain sensitive information (eg hacking). From 22 February 2018, organisations affected by an "eligible data […]
Would you like to know more?
Peter Mills | Special Counsel | +61 7 3338 7921 | pmills@tglaw.com.au
Latest News, Issues By Trace Personnel
Working from Home
With the increase of companies opting to work from home, it is important to adapt to the everchanging requirements and restrictions of working from home. What was once an impossibility has now turned into a common expectation with more than 52% of employees working from home once a week.
Here are 3 benefits to why working from home is beneficial for your business.
Improves Employee Retention
Working from home can reduce some of the stresses from normal work which in turn leads to happier, more engaged employees and as such reduces turnover. Not only that, it lessens their daily commute and reduces sick leave which thus, increases productivity.
Increases Trust
Working from home instils trust. Employees don't feel like they are being watched or monitored at work which makes for a more relaxed atmosphere. This in turn increases overall turnover rates and productivity.
Increases productivity
Working from home also increases productivity immensely. There are less distractions at home than in the workplace which ensures quality work and higher throughput.
We're here to help! Contact Trace Personnel for all your recruiting needs!
We're here to help! Contact Trace Personnel on 9218 5466 for all your recruiting needs!
The Latest Blogs
Credit Matters provides access to blogs written by Kim Radok. Just go to www.creditmatters.com.au to read these and previous blogs.
Since our last newsletter, we presented the following blogs.
Since our last newsletter, the following posts have been added to the Invaluable Reading From Australia and Around The World section.
Read More

About Credit Matters
Credit Matters is a financial risk management resource centre for the Australian business community. If you are in business, Credit Matters is your ideal source of financial risk management solutions.
Read More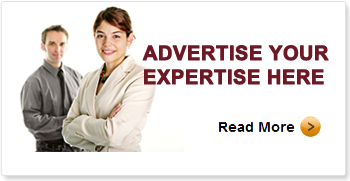 Quote of the Month
"The past is a thief, it steals the present & the future from us"- time to let it go, clearly no way back for me!
Conduct is comprehensive. It is when an organisation's behaviours and practices deliver fair and suitable outcomes for customers, employees, suppliers and markets. All organisations are now under the spotlight – judged by the 1% of what goes wrong, rather than the 99% of what goes right. Expectations have fundamentally shifted. This means we need to invest in ways to uncover the 1% before it becomes an issue. We can do this by listening carefully and proactively responding. Conduct - it's everyone's responsibility. Are you in?
Article by Deloitte – authors Richard Deutsch and Philip Hardy
"The past is a thief, it steals the present & the future from us"- time to let it go, clearly no way back for me!
A Business Inconvenient Business Truth
Our 'Inconvenient Truths' are facts-of-business that too many owners and managers either aren't aware of, have forgotten, or lost sight of. Symptoms of overlooked truths are increasing expenses, depleting cash flow, diminishing profits and/or lack of winning new business opportunities.
Email us at info@creditmatters.com.au to discover the 'Inconvenient Truths' and how they can redirect your business back to success.
---
This Month's Business Inconvenient Truth is:
A small dollar problem allowed to grow in to a large dollar problem, can cost you a lot of dollars and for no good reason.
The problem with small dollar problems are that they are either processed quickly without thought, for example a short-paid invoice where the dollar involved is deemed to be too much trouble to investigate and so is written off.
Alternatively, the small dollar problem is put aside later for processing. Unfortunately, it is often forgotten or put aside for another time because you are too busy to review it properly when it next comes to your attention.
In either case, important business issues can be missed with either approach if the problem is not promptly resolved properly, as small problem can be repeated many times if the cause is not resolved. It must not be forgotten; a large number of small dollars soon adds to a big amount.
In addition, if a customer becomes annoyed because of a large number of small dollar problems. they may refuse to pay their account until the problems are resolved or stop buying.
These are just a few of the examples where a lack of focus on small dollar problems can cause large dollar problems later.
---
If you do not understand this Business Inconvenient Truth, contact Kim
To view the full list of Business Inconvenient Truths, become a member at www.creditmatters.com.au. Membership is free.
AUSTRAC Media Releases
Media Updates
17 January 2018
AUSTRAC to host ASEAN-Australia Codeathon to combat terrorism financing
AUSTRAC, Australia's financial intelligence agency, will bring together more than 80 future leaders in technology at the inaugural ASEAN-Australia Codeathon in Sydney from 14 to 16 March 2018.
News Updates
20 December 2017
Home Affairs Portfolio established
The Portfolio brings together Australia's federal law enforcement, national and transport security, criminal justice, emergency management, multicultural affairs and immigration and border-related functions and agencies, working together to keep Australia safe.
17 January 2018
IBAC Updates
Events
None listed at this time
Publications and Resources
Operation Lansdowne special report December 2017
This special report details the findings and recommendations of a major IBAC investigation, Operation Lansdowne, into allegations of serious corrupt conduct relating to South West Institute of TAFE and Bendigo Kangan Institute of TAFE, and third-party agreements those TAFEs had entered into with TayTell Pty Ltd.
IBAC Insights Issue 14, 22 December 2017
Issue 14 of IBAC Insights
Media Releases
20 December 2017
IBAC's first five years: Exposing and preventing corruption changes state's perceptions
Victoria's foundation IBAC Commissioner, Mr Stephen O'Bryan QC, today tabled before Parliament a special report on IBAC's major anti-corruption activities and achievements in its first five years.
ACCC Updates
Publications and Resources
11 January 2018
This publication is designed to help small businesses understand their key rights and responsibilities under the Competition and Consumer Act 2010 and the Australian Consumer Law.
18 January 2018
ACCC guidelines - use of s. 155 powers
This publication provides guidance to the business community, their advisers and the public about the ACCC's procedures and approach in exercising its legal powers under section 155 of the Competition and Consumer Act 2010 to obtain information, documents and evidence in carrying out its functions.
22 January 2018
Small business in focus - 1 July to 31 December 2017
This twice-yearly report provides a summary of ACCC activities in the small business, franchising and agriculture sectors.
Media Releases
8 January 2018
39 per cent increase in consumer guarantee reports in 2017
22 January 2018
Small business contacts up 30 per cent
23 January
DO YOU KNOW WHO YOU'RE DEALING WITH?
A free smartphone app developed by the Australian Securities and Investments Commission (ASIC) will help business owners undertake important checks before they enter into business transactions with other organisations.
For more information ASIC APP INFORMATION